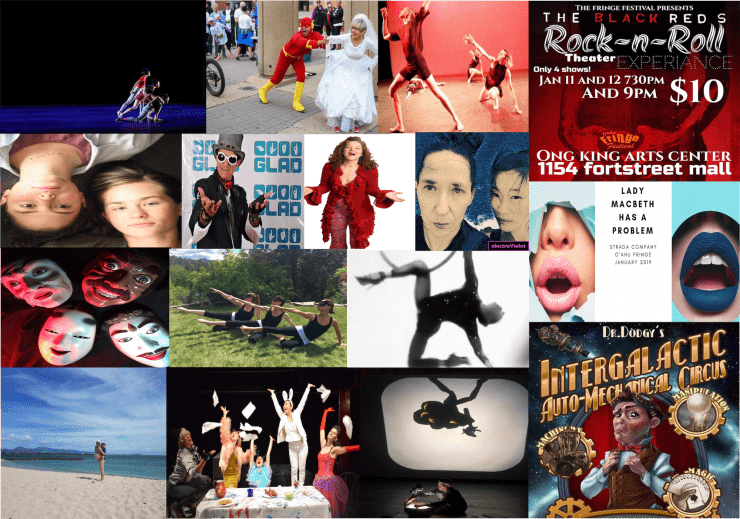 The O'ahu Fringe Festival is coming to Chinatown Honolulu soon for its sixth season on January 10 – 13, 2019. The Fringe is open to any and all performing artists; giving all involved a place to showcase their work in an atmosphere of community and creativity.
Similar to other Fringe festivals around the world, O'ahu Fringe features performances in a variety of genres. This year includes dance, theatre, shadow puppetry and even a augmented reality circus act, plus more art brought to you by a diverse range of artists from here and afar.
This year's shows will be staged at: The ARTS at Marks Garage, Next Door, Sun Yat Sen Park, Ong King Arts Centre and at Queen Emma Ballet Studio.