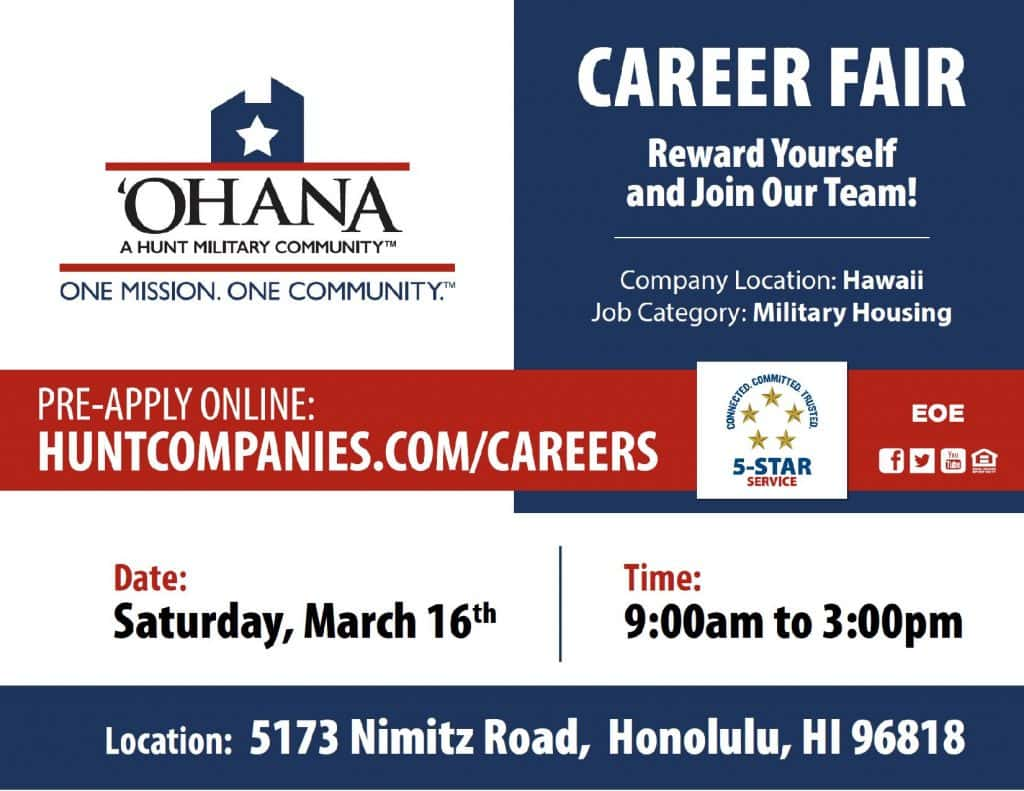 Join The Power Morning Team's Candace Kay at the Ohana Military Community Job Fair from 9a-11a to learn more about a career with OMC!
Wouldn't it be great to have a career with good pay and great opportunities to advance? A job where you are rewarded and are a part of something bigger? Then Ohana Military Communities wants to hire you!
Come and learn more at our job fair Saturday, March 16th from 9am to 3pm.  For directions and information, go to ohananavycommunities.com . Come be a part of something rewarding, with Ohana Military Communities.   OMC Companies are an Equal Opportunity Employer.