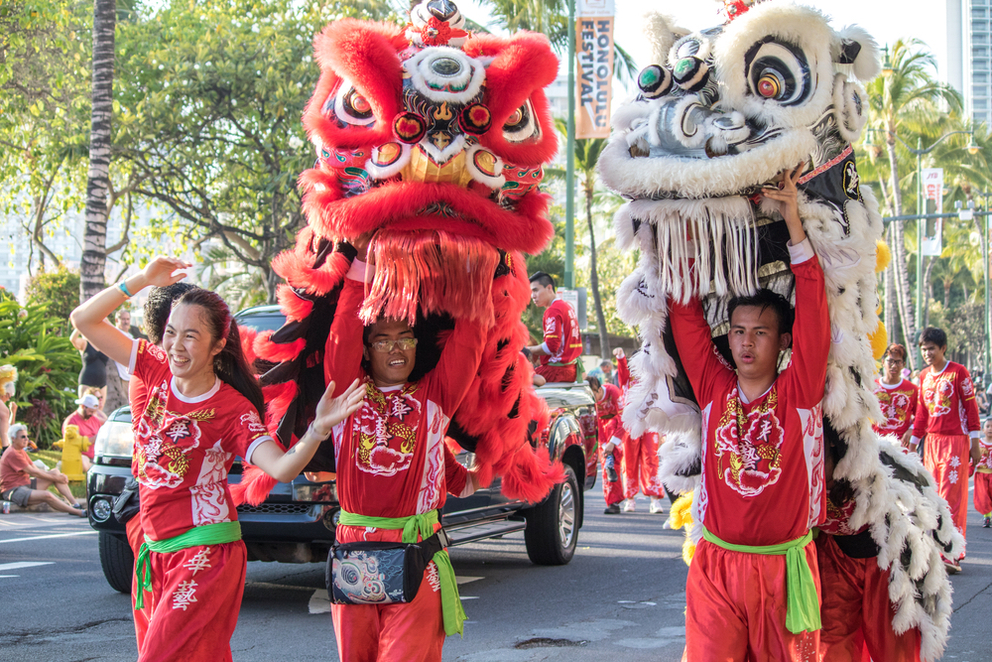 The Chinese Chamber of Commerce of Hawaii presents its annual Chinese New Year Celebration event at Chinatown Cultural Plaza (100 N. Beretania Street) on Friday, January 17 from 5 p.m. to 10 p.m. and Saturday, January 18 from 10 a.m. to 10 p.m.
The family-friendly event features food and craft booths, live entertainment, special cultural performances, lion and dragon dances, lion dancing on poles, and more.
The 2020 Narcissus Queen and her court, along with various lion dance groups, also will be visiting stores in Chinatown to wish them good luck for the new year as part of a traditional New Year's blessing known as Choy Cheng on January 17 from 6 p.m. to 9 p.m.
This year, Chinese New Year begins January 25 and 2020 is the Year of the Rat.