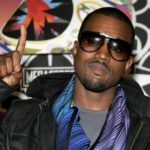 Kanye West and Drake are teaming up for a "Free Larry Hoover" benefit concert to raise awareness and support for convicted felon Larry Hoover. West, 44, announced that he and Drake, 35, will perform together at the L.A. Coliseum in Los Angeles on Dec. 9, captioning the post on Instagram, "God's Plan

."   West also said in a statement:  "I Believe This Event Will Not Only Bring Awareness to Our Cause but Prove to People Everywhere How Much More We Can Accomplish When We Lay Our Pride Aside and Come Together."  The L.A. Coliseum's event page says the concert will "raise awareness and support for Larry Hoover and the cause of prison and sentencing reform.
Hoover, who co-founded the Gangster Disciples gang, is currently serving six life sentences in a Colorado prison. In 1997, he was found guilty of murder, conspiracy, extortion, and money laundering, among other charges. In an interview with the Murder Master Music Show on YouTube, Hoover's son, Larry Hoover Jr., confirmed that the rappers were planning to link up in support of his father's release from prison.  Hoover Jr. said: "We're going to get the word out to as many people as we possibly can, and then the word will go further from there. We gotta let the powers that be know that we want Larry Hoover in our community. That's gonna be a big way to do it."
Last week, West asked Drake to join him for the benefit concert.  In a video shared by J Prince on Twitter, "with the ultimate purpose being to free Larry Hoover," West said:  "I'm making this video to address the ongoing back-and-forth between myself and Drake. Both me and Drake have taken shots at each other, and it's time to put it to rest."  West then shared a photo on Instagram of the duo posing with J Prince, which he captioned with a single dove emoji, and Drake shared a video of himself with his arm around West.
Editorial credit: Tinseltown / Shutterstock.com